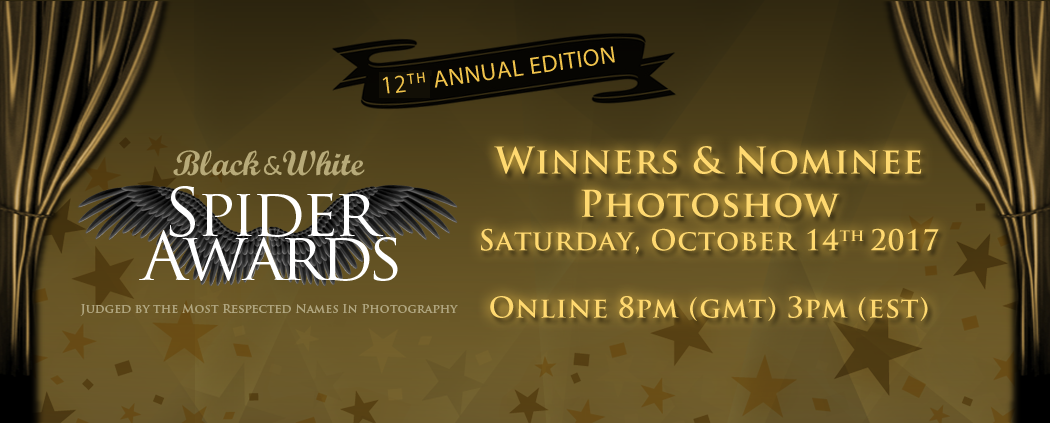 Join us and photography fans around the world for the climax of this year's show!
TIME UPDATE:
Live Photoshow will now begin at 9.00pm GMT / 4.00pm EST
"Spider Awards 2017 proves once again to be a great challenge for the jury to select the best images of the year.
Every year this photographic competition increases its quality of content, reputation and prestige."
Andrea de Polo, Fratelli Alinari Photo Archive, Florence, Italy (12th Annual Jury)